Cosmetic dentistry treatments in Monroe Township NJ involve improving the aesthetics of your smile, employing various techniques like teeth whitening, crowns, veneers, bridges, dental implants, or braces. Many people opt for cosmetic dental procedures in Monroe Township NJ, when unhappy with their smile and want a smile makeover. At Ardent Dental Arts in Englishtown, New Jersey, we understand how your smile can adversely impact your self-confidence and hence will work to give you a dreamy smile.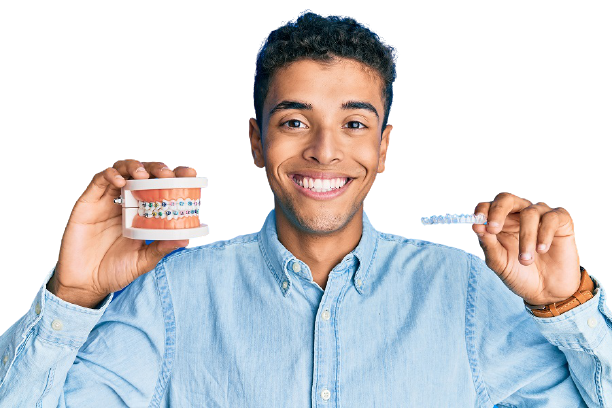 Cosmetic Dentistry Services at Ardent Dental Arts In Monroe Township NJ 
Cosmetic dentistry in Manalapan Township will enhance the aesthetics of your smile, besides improving its functionality and bite. Here are some popular services under cosmetic dentistry in Monroe Township that we offer here:
Teeth Whitening in Manalapan Township NJ
Teeth can become discolored or stained through smoking, prescription medication, consuming tooth-staining foods, and drinking beverages like tea, coffee, and red wine. Professional teeth whitening is a standard and most affordable cosmetic dental treatment and can give you an instant bright smile.
Dental Veneers in Manalapan Township NJ
Dental veneers are customized transparent shells attached to the front surface of an affected tooth, giving it strength and beauty. They can conceal various imperfections like cracks, chips, or gaps between teeth. They also can cosmetically lengthen, straighten, widen, and whiten the underlying teeth.
Dental Crowns in Manalapan Township NJ
A dental crown helps restructure a damaged tooth or replaces a missing tooth. They have multiple uses, like protecting a damaged tooth, covering a dental implant, or helping support a dental bridge appliance.
Dental Implants in Manalapan Township NJ
Dental implants are solid options to replace a missing tooth. They are permanent and can last your lifetime with efficient oral hygiene practices. Implants comprise a titanium screw that serves as artificial tooth roots. They can be topped with a dental crown to restore your smile's appearance.
Dental Bridges in Manalapan Township NJ
A dental bridge consists of a single artificial tooth or a series of teeth fixed in the mouth. They can be secured to an implant or neighboring teeth and help with aesthetic and functional purposes. The bridges can be fabricated from various materials such as porcelain, gold, or other metal alloys. 
Dentures in Manalapan Township NJ
Dentures are removable devices for missing teeth and are widely used to improve appearance, boost self-confidence, and restore your smile. They are constructed of either metal or acrylic and closely resemble natural teeth.
Invisalign in Manalapan Township NJ
If you are not pleased with your smile and do not want metals in your mouth, Invisalign, also referred to as clear braces, can be an appropriate alternative. They straighten your misaligned teeth without resorting to metal wires and brackets. Instead, they use a series of customized removal devices called aligners. Invisalign eliminates both the pain of metal wires and the trouble of adjustments.
Ardent Dental Arts, located in Englishtown, NJ is equipped with expert dentists and the latest amenities that enable the best dental care facilities for the patients. Call us at (732) 627-4108 and schedule an appointment with the dentist to know more about dental treatments provided at the dentistry.