Dental implants in Manalapan Township NJ, offer a perfect solution if you are concerned about the appearance of your missing teeth. Tooth loss can be harmful to your oral health and affect your self-confidence. Consider dental implants in Manalapan Township if you face hurdles that an incomplete smile can pose to your everyday life. This revolutionary tooth-replacement solution provides the most natural and long-term results. At Ardent Dental Arts in Englishtown, New Jersey, we offer innovative dental implant restorations to help you regain your oral functions and smile aesthetics.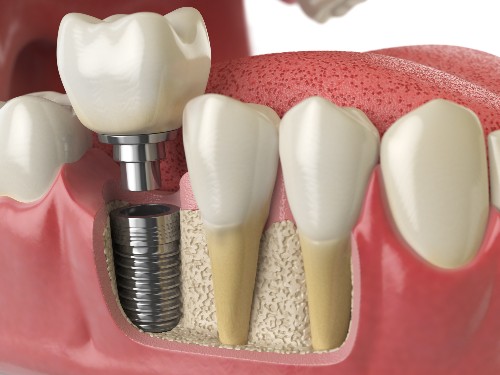 What Are Dental Implants In Manalapan Township NJ?
Dental implants consist of a biocompatible titanium metal that serves as an artificial tooth root. A dental implant blends effortlessly with your smile when combined with a dental restoration that looks and functions like your natural teeth. They reduce bone loss, do not affect the neighboring teeth, and offer superior strength. 
Who Can Opt For Dental Implants In Manalapan Township NJ?
If you are a smoker, you will need to quit
You need sufficient bone density in the jawbone
You should not have gum diseases
You should have good overall health
You should follow good oral hygiene habits 
Benefits of Dental Implants In Monroe Township NJ 
Patients who avail of dental implants in Monroe Township can expect to see several benefits in their oral health, besides a makeover for their smile. They offer the following benefits: 
Permanent replacement for missing teeth
No changes in your oral hygiene routine, just the usual brushing and flossing
Natural-looking appearance
No possibility of movement along the gumline
Feels like a natural tooth
Self-supporting dental crowns that do not disturb the adjacent teeth
Prevent the decline of the jawbone
The Dental Implant Process In Monroe Township NJ 
Planning
The process begins with your consultation with Dr. Ravneet Nanda in Monroe Township NJ. Once your suitability for dental implants is concluded, we will proceed with the procedure. A complete scan of your mouth will be taken to plan your dental implant placement. 
Implant Placement
Dr. Ravneet Nanda will surgically insert the titanium post to replace the tooth root during the next step. It is a minimally invasive process, and local anesthesia is used to ensure your comfort. Over the next few months, the implant post will fuse with the surrounding bone mass in a process called osseointegration. Meanwhile, a temporary crown will be fixed on the implant for a functional and natural-looking tooth.
Final Restoration
A permanent crown is attached after the implant has fused to the jawbone. This crown restoration is customized for the best fit possible. The crown is color-matched to provide a natural blend with your existing natural teeth. 
Ardent Dental Arts, located in Englishtown, NJ is equipped with expert dentists and the latest amenities that enable the best dental care facilities for the patients. Call us at (732) 627-4108 and schedule an appointment with the dentist to know more about dental treatments provided at the dentistry. 
.