Tooth extraction is one of the least popular procedures but often one of the most necessary treatments. Tooth extractions involve removing teeth from the mouth for several reasons, including tooth decay, impacted wisdom teeth, orthodontic treatments, periodontal disease, trauma, and other damage. At Ardent Dental Arts in Englishtown, New Jersey, we try to make your tooth extraction process as safe and comfortable as possible.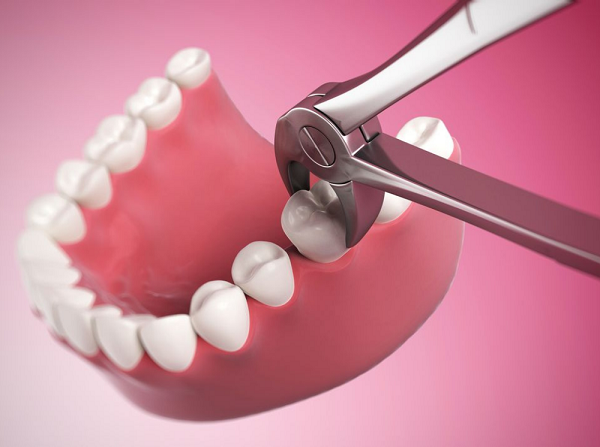 What Happens Before Your Tooth Extraction?
If you have not scheduled in advance for a particular reason, our dentist Dr. Ravneet Nanda will first assess the affected tooth and discuss with you exactly why you might need its extraction. If the tooth is abscessed, you will be given a course of antibiotics before the dental extraction. In addition, we will assess your general health and the medication you are currently taking to avoid complications during your extractions. 
Types of Dental Extractions
Generally, there are two types of extraction methods. Based on the condition and location of the affected tooth, the extraction mode will be determined.
We opt for a simple extraction where the tooth is easily visible in the mouth. A molar tooth extraction would involve administering a local anesthetic that numbs the area around the tooth. Dr. Ravneet Nanda will then hold the tooth using forceps, moving it back and forth to loosen and extract the tooth.
A surgical extraction will be performed in case of teeth that are embedded below the gums or are only showing partially. Dr. Ravneet Nanda will numb the area around the affected tooth with a local anesthetic before making a small incision in the gum. The gum tissues are pulled back to reveal the root or the crown in its entirety before gently pulling out the tooth. If necessary, we will break the tooth into small pieces before removing the tooth. The extraction site is closed with sutures to enable quick healing.
After Your Tooth Extraction
On completing the tooth extraction, Dr. Ravneet Nanda will temporarily pack the socket with sterile cotton gauze. You will need to bite on the gauze until the bleeding has stopped and a blood clot has formed in the missing tooth's socket. Do not touch this blood clot by rinsing forcefully or poking it with your finger, as it is a critical part of the healing process. If the socket continues to bleed after leaving the office, remove the gauze from the extraction area and replace it with a clean tissue. Once again, apply pressure by biting down, and the bleeding should stop within a few minutes. If the bleeding continues, please contact our office for further care.
Ardent Dental Arts, located in Englishtown, NJ is equipped with expert dentists and the latest amenities that enable the best dental care facilities for the patients. Call us at (732) 627-4108 and schedule an appointment with the dentist to know more about dental treatments provided at the dentistry. 
.