Invisalign in Monroe Township NJ, is a popular solution for teens and adults who wish to discreetly get an aligned set of teeth. It is an option that gives you more flexibility than the traditional metal braces, and treatment can be completed within a year. 
At Ardent Dental Arts in Englishtown, New Jersey, we offer the innovative Invisalign braces and help patients realize a flawless beautiful smile. We use the Invisalign system comprising a series of clear, removable aligners to straighten teeth. Some common oral misalignments such as improper bite, overcrowding of teeth, gaps between teeth can be corrected with Invisalign clear braces in Monroe Township NJ.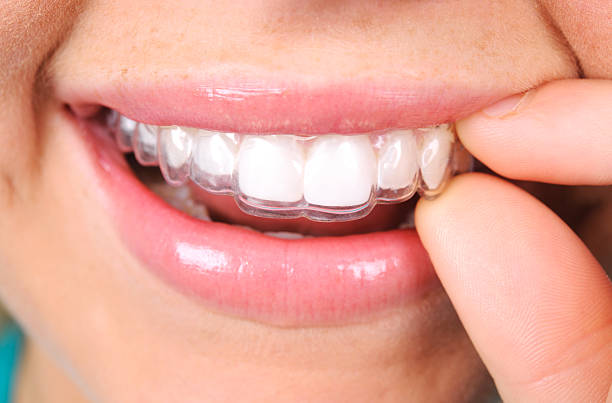 Benefits of Invisalign Treatment In Monroe Township NJ 
Invisalign in Manalapan Township will help create a healthier, straighter, and more beautiful smile, in addition to several other dental benefits.
Transparent aligners discretely correct your dental imperfections.
Relaxed and easy to wear 
The aligners are removable. 
Reduced risk of gum disease
Greater flexibility to brush and floss normally
No diet restrictions  
No repairs are required in case of damage
No sharp edges or soft tissue inflammation
Delivers a smile of your dreams
The Invisalign Procedure In Manalapan Township NJ
First, Dr. Ravneet Nanda in Manalapan Township NJ, will capture a 3-D digital scan of your teeth. A computer-generated representation of how your straightened teeth will look once the Invisalign procedure is completed will be demonstrated to you. This scanned image lets us check your bite and plan each tooth's exact movement accordingly. 
The 3-D dimensional scan will provide us an outline to manufacture your aligner trays which take about a couple of weeks to get ready. Once you are fitted with the clear aligners, the teeth start moving gradually. A series of aligners are given that need to be changed once every fortnight and should be continued until your entire teeth move to their ideal positions.
Patients should preferably wear a retainer after the Invisalign procedure is concluded. It makes sure the alignment of the teeth is retained so that they do not move back to their original location. A retainer is fabricated to suit an individual's needs. 
Painless and Comfortable Procedure In Manalapan Township NJ
Clear aligners do have to put some pressure on your teeth since the overall aim of Invisalign in Monroe Township is to shift your bite. That pressure can create some soreness or discomfort, but it usually goes away within a couple of days. The pain tends to ease over time. Teeth will become familiar with wearing the aligner trays with the changes in the aligners, and the discomfort will eventually decrease.
Ardent Dental Arts, located in Englishtown, NJ is equipped with expert dentists and the latest amenities that enable the best dental care facilities for the patients. Call us at (732) 627-4108 and schedule an appointment with the dentist to know more about dental treatments provided at the dentistry. 
.