All of us wish for healthy, robust, and vibrant teeth. There are many reasons like tooth decay, diseases, injury, or normal wear that can damage your teeth and make them look less attractive. To conceal these imperfections, a dental crown can be used. At Ardent Dental Arts in Monroe Township NJ, we offer customized dental crowns to restore your oral functions and smile appearance.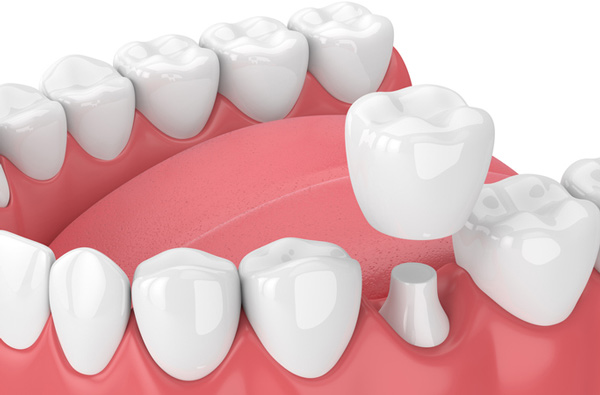 What Are Dental Crowns In Monroe Township NJ?
Crowns in Manalapan Township are cap-like devices attached to your teeth to restore their shape, size, and appearance. They perfectly imitate our natural teeth and can be made of porcelain, metal, ceramic, resin, porcelain-fused-to-metal. 
Why Do You Need a Dental Crown In Monroe Township NJ?
We recommend a dental crown in Monroe Township NJ, for your teeth for the following reasons:
To protect a weak tooth from any damage
For holding a dental bridge
To cover a dental implant
To cover a misshapen, chipped, or discolored tooth
Restoring damaged teeth
Benefits of a Dental Crown in Manalapan Township NJ
Crowns strengthen and restore broken, chipped, or cracked teeth/teeth.
Crowns resemble our natural teeth and stay in disguise.
Crowns allow us to bite and chew properly, like our natural teeth.
Crowns improve our oral health and the appearance of our smiles.
The Procedure of Placing a Dental Crown in Manalapan Township NJ
The entire procedure of placing a dental crown usually takes a few visits. On your first visit, Dr. Ravneet Nanda will assess your mouth to diagnose the tooth where a crown is needed. We will capture an X-ray of the crown receiving tooth and its bone. Next, the sides of the tooth are filed to make enough room for the crown to fit perfectly. Local anesthesia is utilized to keep you comfortable during the procedure.
Next, Dr. Ravneet Nanda will take an impression of the prepared tooth using digital scans and send it to our laboratory to fabricate your crown. This generally takes a few days, and until then, we will place a temporary crown over the prepared tooth. Once we have received your crown, you will be scheduled for your final fittings. We will check the crown to see if it is a perfect fit and color. Once approved, we will remove the temporary crown, clean the tooth, etch it using an etching solution, and then place the crown using dental adhesives.
Recovery and After-Care of a Dental Crown in Manalapan Township NJ
Crowns in Monroe Township can last for many years with proper maintenance. Activities that can damage the crown are clenching or grinding your teeth, biting fingernails, and opening packages with teeth, which must be avoided. We advise maintaining good oral hygiene to protect the gums underneath the crown from any gum disease or infection.
Ardent Dental Arts, located in Englishtown, NJ is equipped with expert dentists and the latest amenities that enable the best dental care facilities for the patients. Call us at (732) 627-4108 and schedule an appointment with the dentist to know more about dental treatments provided at the dentistry.