If you are embarrassed with your smile, it can adversely affect your mental well-being. When not satisfied with the state of their teeth, most people tend to hide their mouth or stop smiling altogether. But you no more have to suffer in silence. Dental veneers in Manalapan Township are life-changing restorations that can help hide various imperfections of your smile. At Ardent Dental Arts in Englishtown, New Jersey, we offer customized dental veneers to help you put your best smile forward.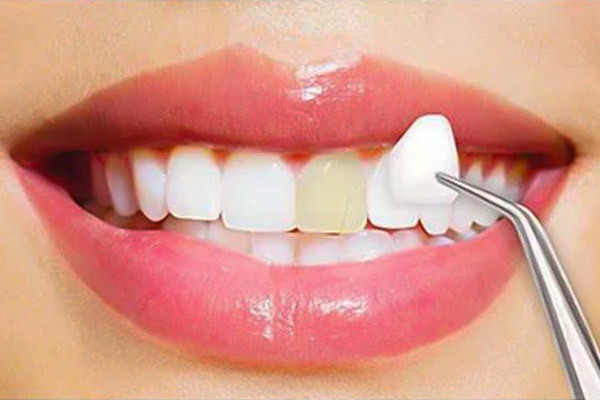 How Do Dental Veneers Work In Monroe Township NJ?
Dental veneers are very thin, transparent, customized shells designed to cover the affected surface of teeth to improve their appearance. These shells are secured to the front surface of teeth to change their shape and color. Mostly, patients do not need any teeth preparation for the placement of the veneers. But in a few instances, the teeth may need to be resized to achieve the desired result. Their resistance to staining and durability makes veneers the choice of treatment for a permanent and instant smile makeover.
When to Consider Veneers In Monroe Township NJ?
Here are some reasons to consider dental veneers in Monroe Township when:
Your teeth are discolored after root canal treatment or from medication like tetracycline
You want to brighten your smile permanently
Your teeth are worn down
Your teeth are chipped or broken
Your teeth are misaligned, uneven, or irregularly shaped
Your teeth have gaps between them
You want a smile rejuvenation for a whiter, brighter smile 
What to Expect From the Veneer Procedure In Manalapan Township NJ?
The dental veneer placement usually requires two appointments in Manalapan Township NJ. During the first visit, Dr. Ravneet Nanda will understand your smile expectations and take digital photographs and impressions accordingly. Before we begin the process, we will assess your gum health and ensure they are ready to support your veneers. Once your suitability is determined, we will prepare your mouth for veneers. Local anesthesia will be given to numb your mouth and keep you comfortable throughout the procedure. The tooth will be filed to make room for the new restoration. Then impressions of your tooth are captured and sent to our dental lab for veneer fabrication. We will match your veneer color with your existing teeth at this stage.
Meanwhile, until your next appointment in Manalapan Township NJ, a temporary veneer is attached. Once your veneer is ready, you will have to return for its placement. After checking the veneer for proper fit and bite, we will attach them to your tooth using adhesives. Finally, you will have a fresh and natural smile that will last for a long time.
Ardent Dental Arts, located in Englishtown, NJ is equipped with expert dentists and the latest amenities that enable the best dental care facilities for the patients. Call us at (732) 627-4108 and schedule an appointment with the dentist to know more about dental treatments provided at the dentistry.