Routine maintenance of your dental health and early correction of oral problems will significantly reduce any significant issues in life, not to mention increased expenditure and the inconvenience of multiple trips to a dental office.
General dentistry services at Ardent Dental Arts in Englishtown, New Jersey, include dental exams, teeth cleanings, emergency dental care, root canal therapy, extractions, and many more. We give great importance to looking after your oral cavity and maintaining good dental hygiene.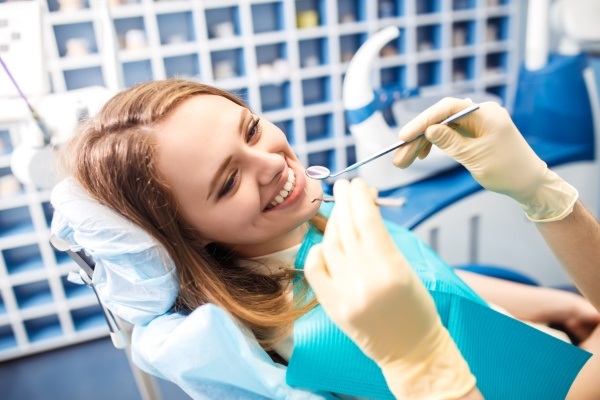 General Dentistry Services at Ardent Dental Arts In Monroe Township NJ 
Dental Exams In Manalapan Township NJ
Regular dental exams and cleanings in Monroe Township NJ, are the most effective way to maintain strong teeth, healthy gums, fresh breath, and minimize the risk of complex treatments in the future. A complete dental exam under general dentistry in Manalapan Township with Dr. Ravneet Nanda will include a comprehensive evaluation of your mouth. The examination generally takes between thirty minutes to an hour.
Teeth Cleanings In Manalapan Township NJ
Professional teeth cleanings will help keep your mouth free of decay and cavities. Besides tooth surface cleaning, the scaling treatment will help remove the plaque deposits to prevent gum infections.
Emergency Dentistry In Manalapan Township NJ
If you are facing a dental emergency, be sure to get in touch with our office immediately to schedule your appointment on the same day. Dental emergencies can include a toothache, a dislodged or chipped tooth, bleeding gums, or broken restorations. Prompt dental care under general dentistry in Monroe Township will help you avoid permanent damage and the need for more complex and expensive treatment later.
Fillings In Manalapan Township NJ
Dental fillings are treatments that are planned to reconstruct a damaged tooth. They can fill a cavity, protect a damaged tooth or rebuild a chipped tooth. Fillings are more appropriate for correcting mild to moderate problems.
The common reasons for cavities include tooth decay caused by harmful bacteria that has accumulated on the tooth, enamel loss due to wear and tear, cracks due to teeth grinding or an improper bite, and broken or lost fillings.
Root Canal Therapy In Manalapan Township NJ
An infection of the tooth pulp can be addressed with root canal therapy. The pulp consists of soft tissue nerves and blood vessels, and when it gets infected, the condition can be painful. If left untreated, an abscess can develop at the root tip or even allow bacteria to enter the jaw bone. The root canal procedure will remove the diseased pulp and save the tooth from a possible extraction.
Extractions In Manalapan Township NJ
Extractions are performed when a tooth is beyond repair or may fall out due to advanced gum diseases. Other reasons include tooth decay, impacted wisdom teeth, orthodontic treatments, periodontal disease, trauma, and other damages.
Ardent Dental Arts, located in Englishtown, NJ is equipped with expert dentists and the latest amenities that enable the best dental care facilities for the patients. Call us at (732) 627-4108 and schedule an appointment with the dentist to know more about dental treatments provided at the dentistry.