Dental bridges in Monroe Township NJ, offer an ideal solution if you have a missing tooth and want an artificial replacement. They are a widely preferred option, even though there are other alternatives for tooth replacement, like dentures or dental implants. Besides providing a lasting solution, the bridge placement does not involve an invasive procedure. In addition, dental bridges are the only option for some patients due to the lack of bone density required for a dental implant. At Ardent Dental Arts in Englishtown, New Jersey, we offer customized dental bridges to restore your oral functions and smile aesthetics.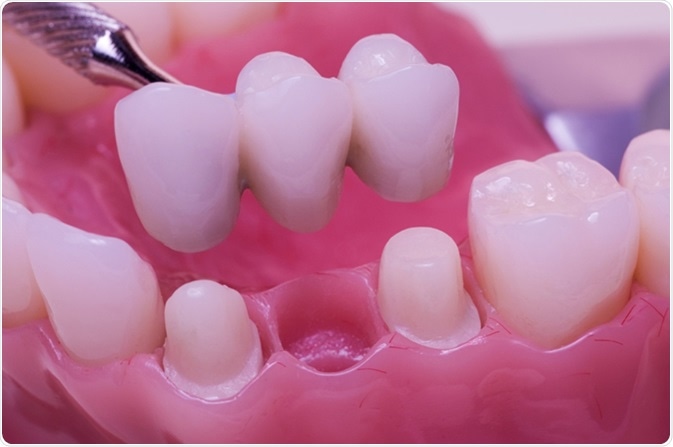 What Is a Dental Bridge In Monroe Township NJ?
A dental bridge in Monroe Township NJ is a prosthetic device that replaces missing teeth. It is usually made of porcelain fused to metal to achieve natural aesthetics and durability. A dental bridge in Manalapan Township comprises one or more false teeth supported by a dental crown secured on either end and collectively covers the gap of your missing teeth. 
Benefits of Dental Bridges In Manalapan Township NJ
A dental bridge in Monroe Township can offer both aesthetic and functional benefits, including:
Improved chewing ability
Improved speech
Preventing existing teeth from shifting
Helps to distribute the biting force
Enhance the appearance of your smile
Prevents jawbone deterioration
More economical than other options
Types of Dental Bridges In Manalapan Township NJ
Conventional bridges entail constructing crowns for the teeth or implants on either side of the missing tooth, with a pontic in between. They are the most classic bridge restorations made of either ceramic or porcelain fused to metal.
Cantilever bridges are utilized when teeth remain on only one side of the missing teeth.
Maryland bonded bridges are made of acrylic teeth and gums supported by a metal framework. Metal wings on each side of the bridge are clasped to your existing teeth.
Process of Dental Bridges In Manalapan Township NJ
Area Preparation
During the first visit, Dr. Ravneet Nanda will prepare the neighboring teeth of the gap. This allows for adequate spacing of the crowns to be secured onto their surface. 
Taking Impressions
An impression will then be captured of the opening and the prepared adjacent teeth. This provides an exact mold for the fabrication of your dental bridge. We send these impressions to our dental laboratory to fabricate the appliance. Meanwhile, we will fix a temporary cap over the prepared teeth, significantly reducing the chances of sensitivity.
 Bridge Placement
The temporary caps will be removed and replaced with your new dental restoration during the final appointment. Before permanently securing the bridge in position, Dr. Ravneet Nanda will try it on over your teeth to ensure its correct fit and bite.
Ardent Dental Arts, located in Englishtown, NJ is equipped with expert dentists and the latest amenities that enable the best dental care facilities for the patients. Call us at (732) 627-4108 and schedule an appointment with the dentist to know more about dental treatments provided at the dentistry.